Module to optimize Prestashop
PRESTASHOP VERSION:
From: 1.5.0.17 up to 8.1.0
OPTIONS: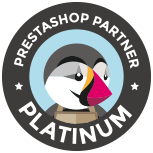 Module to optimize your Prestashop database, improving the performance and lowing the capacity up to an 80% in stores with high traffic.
Improve the Prestashop performance
Module for all Prestashop versions which optimizes the Prestashop database, decreasing up to 80% the capacity on high traffic stores. Deletes the Prestashop data which uses as decreasing and makes the system slower and slower over time.
Reduce the Database load and increase store performance.
Allows gzip compression.
Browser cache settings.
Erases the Prestashop cache.
Delete page connections, empty carts, browsing user data and other statistical data which affects your Prestashop performance.
Independent and configurable items.
Optimizes, defrags and fixes database tables if they are damaged.
Database size-reduction info.
Process progress information.
Is the moment for your database to get clean and feel the Prestashop speed.