Structurated data module for Prestashop
PRESTASHOP VERSION:
From: 1.6.0.5 up to 8.0.4
OPTIONS: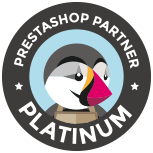 The structured data is a standardized format to provide information about the page and classify their content; For example, in an online store allows to mark the price, name, manufacturer, customer reviews, etc
Google Rich Snippets for Prestashop
Google uses the structured data which finds in the Web to understand the page content. This module allows marking all the products automatically using LD-JSON.
Breadcrumbs tag by levels.
Product page tag with the useful information: Product name, price, offer, brand, url, picture and availability.
Allows setting the company data.
Structured data search spell by schema.org
Fully automated, you dont need to do nothing, you only need to check if you have another structured data module installed in your store or in the template.
JSON-LD tagging is the JavaScript notation placed in the store header tag, this kind of language dont mix with the visible text to the user, which makes easier the element expression of nested data.
Enable in the Google search special functions and the search improvements to highlight