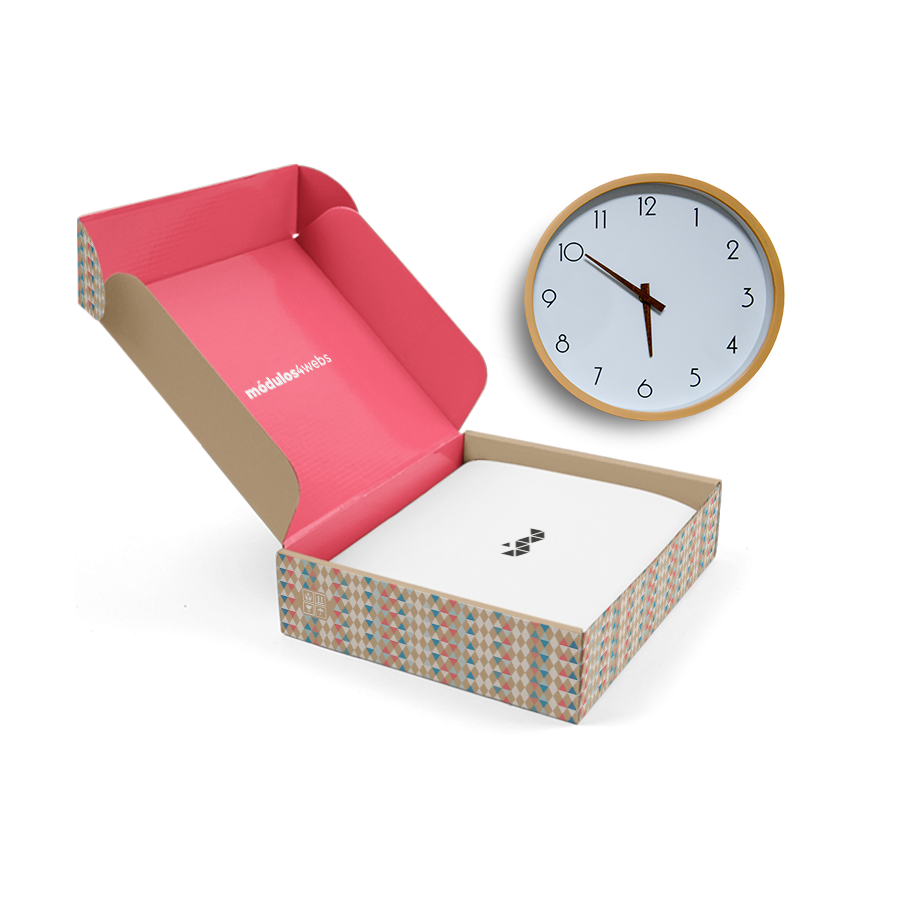 Estimated delivery time module for Prestashop
PRESTASHOP VERSION:
From: 1.6.0.14 up to 8.0.4
OPTIONS: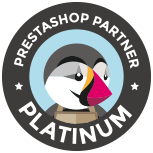 Module for Prestashop that will allow you to specify to your customers the date on which they will receive their orders in a simple and automatic way.
Date and delivery time by product
Notify your customers of the time it takes for the products to reach the destination. Simply choose the carriers and delivery times you want to enable.
Your customers will be able to quickly see the time it will take for the order they want to make to arrive at their homes. Increase conversion and customer confidence.
Allows you to select a package pickup time to count on delivery days.
Configure the days of the week that there is delivery.
Allows you to configure the available carriers to show the delivery time.
Configure a delivery time globally or individually for all carriers.
It has several date formats for you to select the one that interests you most.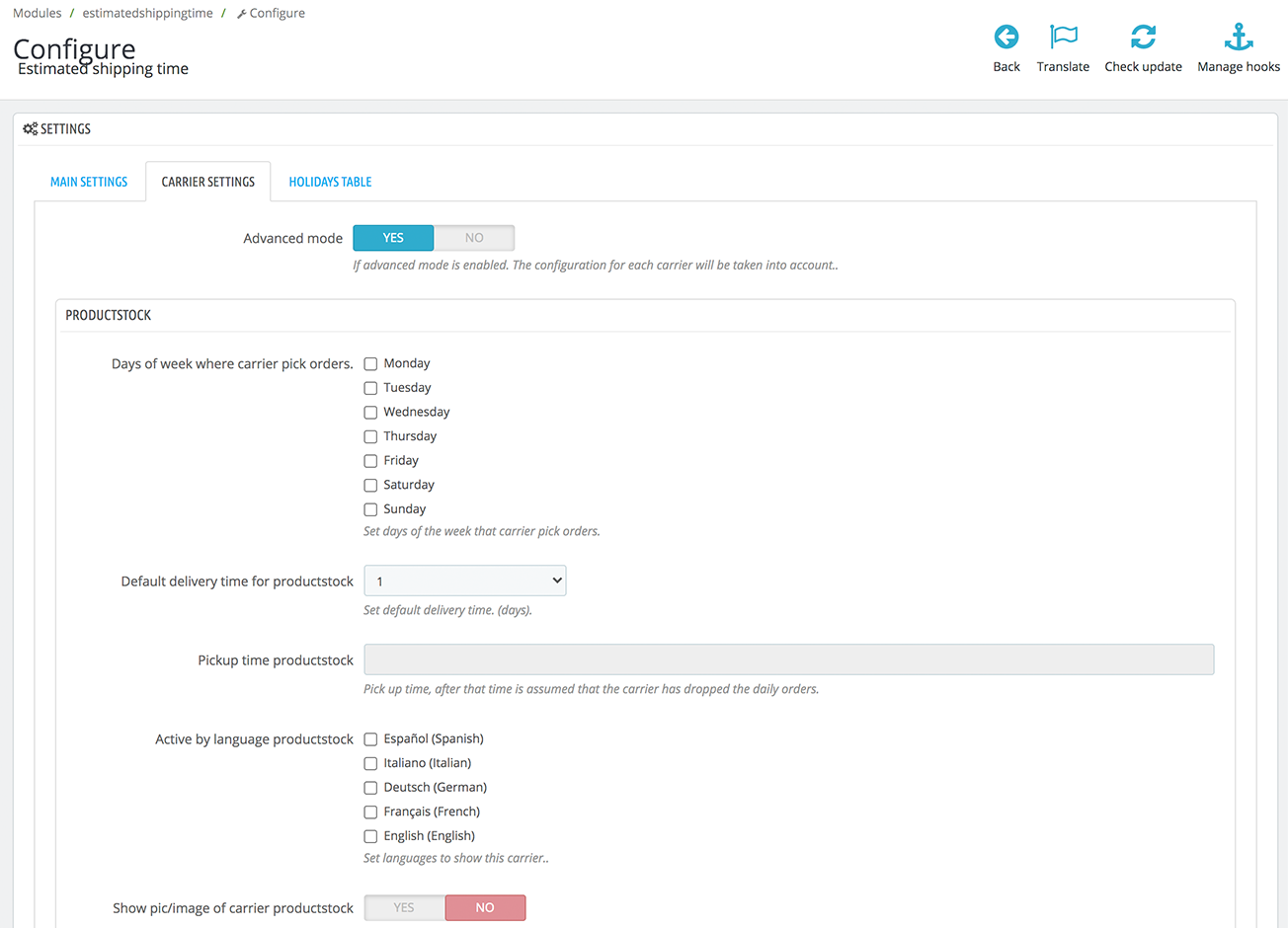 Customize the colours and the way the delivery date is displayed on the product page in order to adapt your store visual appearance 
It has an advanced mode to make independent configurations for each carrier.
Allows you to configure the holidays so that they are not taken into the days calculation account.
The delivery date will be shown on the product page... You choose colours, icons and format!