PRESTASHOP VERSION:
From: 1.5.1.0 up to 1.7.6.4
OPTIONS: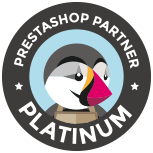 Looks for Prestashop shows trough image maps from the featured product photos from their gallery. Show your products in a fully different way from your competence
Interactive image map in Prestashop
With the looks module for Prestashop, we can, trough image maps from the product photo gallery for the most featured products in your store. You can link these products to zones in every image which will link to the products.
Individual page creation in an easy way which will contain all the looks without limits.
Allows ordering the looks on an easy way using drag and drop.
Direct link to the product which the customer can buy it.
Ability to show more than one product on a single look, because you can link different interactive areas inside the same picture.
The pages created will be indexable by the different search engines, since meta title, meta description and meta keywords fields are included
Responsive, adapted to mobile devices
Resize the width of all attached images (without proportionally deforming their height) so they all have a uniform appearance within your look pages
Show the products in your store as an artwork and sell like nobody